The Future of Recruiting is Alignment Between All Parties
Three years ago I started Avra Talent because the traditional recruiting model seemed ridiculously antiquated.
In my previous startup, Zirtual, we had developed a robust recruiting process that allowed us to hire the top 1% of applicants on as "Zirtual Assistants", but personally I hadn't done a good job of hiring our leadership team (except for my two co-founders, who were amazing). This was totally user error on my part. Instead of following a rigid process the way we did with our assistant recruiting, I had been impressed by all the wrong things:
A VC who I thought was "smart" introduced me to a candidate he said was "the best"
Candidate went to a fancy University (as a 20-something drop out I was overly impressed by this for a long time)
Candidate talked a great game
There were many more variations but I don't want to bore you.
The net-net was that after this experience I tried to rely on "the experts" and engaged with several recruiting firms across multiple startups (Zirtual, Calm.com, Roam Co-living). Yet, I never came away with a "wow" experience, at best it felt like "meh" (at worst it felt like "I could have just burned that $15,000 or bought a fancy cat).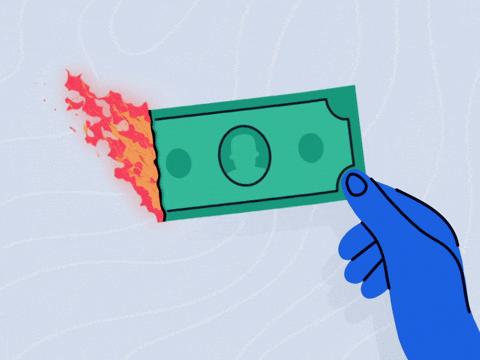 So, being entrepreneurial or fool-hearty (usually the two closely bound) I decided to start my own recruiting firm to see if we could do it better.
The early days
We tried a few models, starting with in-house recruiting in high-density cities like San Francisco and NYC, then shifted to remote-focused (since that is our team's hands down expertise).
Instead of just handing over resumes we actually jumped in on the backend helping our clients create job descriptions, process applicants, optimize their ATS and do initial phone screens. We charged between 15 and 18% "placement fees" (e.g. a percentage of the hired candidates' first year's base salary) and did roughly 10x as much work as a traditional recruiting firm would do.
But something still bothered me… especially since one of our core values was alignment, which we elaborated on this way:
Business is often approached like a zero-sum game. It's all or nothing, you screw or get screwed. This is a fallacy. We believe  instead, that the most fulfilling, and profitable, relationships are built on mutual respect and alignment of goals. This is why we strive for a win-win-win in each interaction; a win for our clients, a win for the candidate and a win for the company.
The History of Recruiting
The idea of employee recruitment, as we know it today, originated as a product of World War II. With so many men being called to join the war efforts, vacancies emerged in the workplace and there developed a desperate need to fill the gaps left by departing soldiers and the uptick in production required as part of the war effort. Necessity, being the mother of invention, led to the beginning of staffing agencies and recruitment firms. 
Interestingly enough, recruiters originally worked for job seekers, not the companies searching for new talent (source). Even after the war ended, recruiters continued to find work for returning veterans with their slew of new skills as well as other able men and women. Eventually, recruiters began to hone in on the idea of efficiently linking qualified candidates with the right jobs through the now infamous resumé.
This type of work was extremely cumbersome… with the high tech tools of the day being the Rolodex and newspaper advertisements. Job seekers, themselves were forced to travel from business to business, typewritten resumés in hand.
In the 1970s corporations began to utilize recruiting professionals for themselves and outsource their hiring efforts to recruiting agencies to reduce spending. Community bulletin boards were added to the recruitment tool kit to advertise open positions. Shortly thereafter the classifieds section of the local newspaper became the hotspot for hiring. Fast forward a bit, and we see the entry of computers to the industry. Along with Applicant Tracking Systems (ATS) and applicant databases, we were blessed with the World Wide Web.
Everyone hates placement fees
Today, almost all of the recruitment process happens online.
An industry of job board sites has sprung up, from big names like Monster.com and Indeed, to niche sites like BuiltIn (for finding roles at companies founded in your city) to FlexJobs (which curates legitimate work-from-home opportunities).
But the business model of recruiting firms has almost entirely stayed the same. 
External recruiters generally use a traditional model charging about 20 percent of a base salary on a contingency basis (this means *if* you hire their candidate). High profile roles at the executive level and above can cost a company up to 40 percent of a hire's base salary (source). 
This creates a feast or famine industry, which we experienced first hand during the first two and a half years of Avra's existence. Sometimes you will place a role with relative ease, and the companies will pay you anywhere from $10,000 to $40,000 – yay. But of course, as the client, you rarely are stoked about cutting that 5-digit check, even if your recruiting firm hit top marks. It just doesn't "feel" great.
Alternately, for at least half of the roles, if not more in a competitive job market. The recruiter will spend a lot of time, and either never get the placement (so they've essentially worked for free) or by the time they divide out their hours over the placement fee they've barely broken even.
Other ways placement fees create misalignment:
If you're paid only on the XX% placement fee it's in the recruiter's economic best interest to find a candidate fast and for the highest base salary.
Contingency based recruiters and firms can't spend a lot of time understanding the role, the candidate, the potential fit between company and individual, etc. because if another firm delivers the person who gets hired or the CEO bumps into a great candidate on the subway, the contingent recruiter will get $0. Thus they tend to throw the same candidates at multiple clients without much due diligence because it's a straight-up numbers game
Alternately, a retained search requires an upfront fee, exclusivity contract, and a hefty placement fee. They are doing a lot of work, which is great when the recruiter is great, but it also means that if the company changes course they'll owe a hefty fee or if they get referred a new hire through a current employee they will still owe the fees to the retained recruiter.
Moving to an aligned model
In the last decade, upstarts like Hired.com, Vettery, and TopTal have launched businesses in the recruiting space looking to disrupt the traditional recruiting model.
An employer usually commits to paying an annual fee or base amount, but only pays for a successful hire (Hired) or a completed project (TopTal). These models work great for some needs, like when you want to outsource a development project or get access to a database of pre-filtered candidates within a certain industry—but they are not tapping into the global pool of talent or able to craft a unique strategy for exactly what your company or culture needs (which can be a benefit of working with a boutique firm).
That's where Avra comes in… 
We have blown up our previous business model and instead are shifting to a simple, aligned business model.
We charge clients—for the work done. Boom.
We pay our people fairly and are very, very selective about who you bring on (we only bring on the top 1.5% of recruiting professionals to work through Avra Talent with our clients).
At Avra, our new model replaces the traditional one with an hourly setup based around fair and transparent pricing, which you can check out here.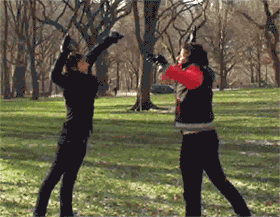 Here's a summary of what's new
For more than an individual role, we no longer charge a placement fee and instead you pay for what you use

Our plans are flexible, with the goal to provide your company with the feel of a highly effective extended talent team, that can scale-up or scale down, depending on the needs of your company.
Our promise is better, faster, aligned
Better than traditional recruiting firms

Faster than doing it yourself

An aligned, transparent pricing structure that's more cost-effective than adding FTEs to your internal talent or HR team
Check out our website. And if you're interested in remote recruiting, please drop me a line—our team has been working remotely since way before it was cool and we know what excellence looks like.
---