We're Hiring Domain Experts in Sales, Marketing + More!
You're a badass in your field, but instead of 401Ks, starched shirts and a corner office downtown, you ventured out and did your own thing.  We at AVRA Talent salute you! But, it can be lonely flying solo. Why not join us? Get paid $$ by the hour for your finely tuned skill set while you work with interesting startups and witty coworkers all from the luxury of…wherever you please!
Location: Remote
Comp: Negotiable based on experience and market-demand
We partner with people just like you to help you earn $$$ by putting your well-honed skill set to use. With us, you'll enjoy the freedom and flexibility of a completely distributed workforce and get a peek under the hood of fascinating growth firms that are actively hiring. What's not to love?
The Company's mission: AVRA Talent Partners is focused on disrupting the traditional recruitment industry through the decentralizing of expertise. This means instead of one recruiter, running the full lifecycle on every open role assigned to them, AVRA has dedicated recruiting teams that consist of Coordinators, Interviewers, Headhunters, Domain Experts, all led by a seasoned Strategist.
Why this role exists: A Domain Expert works as much, or as little, as they like. When a cool new client signs up within your area of expertise we'll ping you to see if you're game. Then you're paired with a Recruiting Strategist who leads a team of 3-5 people depending on the client's need.
You'll come in at the beginning of the process, to help set strategy and develop a unique hiring funnel including interview questions, test tasks, etc. When a candidate is 80% through the process Domain Experts will often do the final, tactical interview.
Our unique structure allows us to help our clients hire epic people and it provides our Domain Experts with flexible, market-rate work, that is 100% remote—whether you're writing the next great American novel, raising a family, or simply working on projects you love from a beach in Bali.
We're all about results: presenting the best candidates to our clients and helping them optimize their talent acquisition funnel across the board.
Outcomes expected:
Crafting unique questions (both written and verbal) to screen candidates for the soft and hard skills required by our client's companies and the specific role. You will work in tandem with a Sr Recruiter who has deep experience in best practices of recruiting and HR but you will

own

the domain expertise side of things.

Conducting final phone interviews, this will usually be an in-depth interview to make sure that the person is well qualified and able to do the work.

Work closely with the Sr Recruiter on a weekly basis to understand how the client's funnel looks, strengths, weakness, and areas of opportunity.
Core-competencies required:
5-10+ years expertise in your given field.

Deeply reliable—you're the one who people go to if they need to know they won't be let down.

Strong written and verbal communication.

Able to pry, to ask why, to dig in during phone screens to break through the "interview mask" and get to the heart of who the candidate is, what drives them, and if they would be a good fit.

Creative problem solver.

High FSO (figure? out) quotient.
Compensation: There are two types of compensation for the Domain Expert role:
Hourly rate

A solid commission on any client you refer in—we realize that often our Domain Experts are close with companies that are ideal clients… once you get in our process and see how we consistently WOW our clients, there's a good chance you'll refer people. Everyone who works with AVRA—whether you're a Coordinator or Domain Expert—shares in the bounty when they refer a client, whether or not they work on their account.
Interested?
If so, please send a short email to maren @ avratalent dot com telling us about yourself and please attach a résumé or link to your most up to date online professional profile. Please include the title of the position you're applying for and your name in the subject. Proofread!
In what specific discipline do you consider yourself a domain expert, and why?

What examples or proven results can you point to that backs this up?

Please write at least a paragraph introducing yourself, what are your goals, where are you based, what draws you to the Domain Expert role?

If you had to fight one horse-sized duck, or one-hundred duck-sized horses, which would you choose?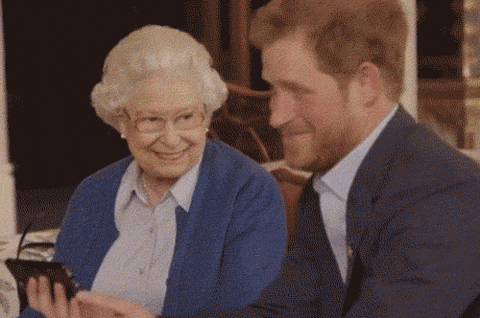 Send that email into the ocean of bits traveling the information superhighway and let's do this thing.
---